As restrictions begin to ease and you start to spend more time out of the house, we don't blame you for missing some of our features this month. To save you some surfing time, we've compiled a list of the most exciting features on the platform this month. From exclusive coffee mornings to product trials, have a quick scroll and stay up-to-date with talkhealth.
Coffee morning with urology and bladder expert Sue Hinton!
Many things can cause bladder problems. From childbirth to a neurological condition, urinary issues are way more common than you think and you should never be embarrassed to chat about your symptoms. To get you talking, we are excited to work with CliniMed on a coffee morning focused on bladder and urological health!
Whether you need advice on how to better your bladder control or have problems with your prostate, keep Friday 25 June (11:00) free and sign up for our expert-led coffee morning with bladder and urological issues expert Sue Hinton.
This is your opportunity to pick the brains of a bladder expert for tips and tricks for how to navigate life with bladder concerns and ask the questions you can't ask your doctor.
TH+ Expert Webinar with Jonathan White: Overcoming MS – Last webinar of the month
Living well with MS is heavily reliant on lifestyle changes and new routines. From diet to movement, many people with the condition choose to adapt from day one, for others the process can take some time. But, where can you learn about all of these different lifestyle strategies?
.For the last Expert Webinar of this month, Dr Jonathan White, medical advisor to Overcoming Multiple Sclerosis, will share his advice for living life to the full despite an MS diagnosis. Jonathan is a qualified Obstetrician and Gynaecologist and was diagnosed with relapsing-remitting multiple sclerosis in 2015. Since his diagnosis, he has been following the OMS program and has become highly involved in the charity.
Learn more about CBD with Dr Sarah Brewer
As the number of people using natural alternatives continues to increase in healthcare, cannabidiol (CBD) seems to be on everyone's wellness wish lists. So much so that the market for the hemp-derived ingredient is set to grow by 46% every year!
In this expert webinar Dr Sarah Brewer, a licensed doctor, registered nutritionist, nutritional therapist and author of CBD: The Essential Guide to Health and Wellness, demystifies the cool supplement on the block. This webinar will help you to make the right, educated, decisions when it comes to choosing the right CBD supplement for you!
Get to know your health with this month's articles
Block Bacteria & Prevent Infection: A Simple Guide to Staying Safe Outdoors
Coughs and sneezes spread germs. Pssst, cuts and wounds do too! If the coronavirus pandemic has taught us anything, it's that invisible micro-organisms can harm us just as much as things we can see! Particularly when bacteria enter broken skin. As we all start to get out and about more, talkhealth explores how an effective Cleanse, Protect, Heal routine can help you combat cuts and beat infection with the No.1 Brand in First Aid, Elastoplast.
3 SPFs that protect you and the planet!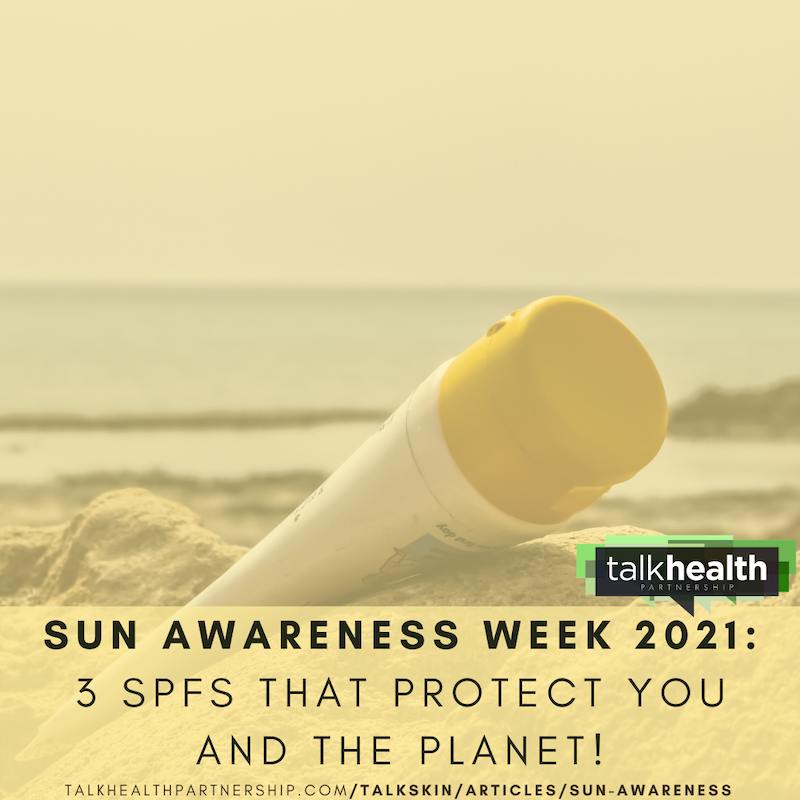 With 67% of people not using enough sun cream, we want to remind you that you should be wearing SPF on your skin every day, particularly when the sun has its hat on! But, have you ever thought that your sunscreen could be harming the planet?
In this article we spotlight our top three SPFs that protect you and the planet!
5 steps to the perfect diet for osteoarthritis
Those living with osteoarthritis know how important a healthy lifestyle is for the management of their condition. Yes, watching your waistline is important but could the food you eat help to manage your symptoms too? Read this article to find out about the 5 simple steps that will kickstart your journey towards a osteoarthritis-friendly diet…
Take control of your symptoms with Support Programme product trials
Whether you need a helping hand getting a good night's sleep or want to remedy your menopausal symptoms, we have a great range of products for those who sign up for our free support programmes.
Our mymenopause support programme will help you when your hormones plummet and the change takes hold. From tips for how to chat openly with your GP to how to deal with hot flushes and HRT, the 12-week programme is perfect for women preparing for or experiencing menopausal symptoms already! If you sign up today, you'll have the chance to try two free products: Balneum Dry Skin and Itch Relief Cream and iD Light Advanced Pads.
We are also offering everyone who signs up to our mysleep support programme the chance to win 1 of 5 Emma pillows. So, as well as learning actionable strategies for a better night's sleep, you could get your hands on a fully customisable solution for sleeping soundly. Made from ZeroGravity foam, the pillow provides weightless support whilst the moisture wicking UltraDry cover keeps you comfortably cool all night.